PROFESSIONAL LINGUISTIC SOLUTIONS FOR GLOBAL
VERACITY, ACCURACY AND CONFIDENTIALITY
IN THE TRANSLATION OF DOCUMENTS
Certified translations are official documents and, therefore, must be rendered by a sworn translator. A certified translation is the one where a translator certifies that the content of the document is a true translation. These are rendered by a sworn translator registered at the Sworn Translators' Association of the City of Buenos Aires.
This type of translations includes the following documents:

Certificates
Birth, death, marriage and divorce certificates.

Passports
Passports and other personal documents.

Transcripts
Syllabus, transcripts, certificates and other academic documents.

Legal documents
Legal documents (power of attorney, assembly minutes, commercial documents, agreements, statutes and other corporate documents).

Technical and scientific document
Technical and scientific documents, patents, trademarks, copyrights, wills, judicial decisions, records, petitions and balance sheets.
We cover different areas:

Legal
Agreements, taxes and economy. Documents related to trademarks, patents and copyright, among other legal fields.

Economy and Finances
Financial and accounting documents and any type of agreements.

Corporate Material
Manuals, flyers, among others.

Websites
To make products and services known taking into account the localization.
Online Spanish and Portuguese
Classes
In an ever more globalized world, languages play an important role due to the increasing development of communications and businesses. Speaking more than one language is no longer an attribute but a necessity.
Our language courses are specially designed to satisfy linguistic and professional needs.

Designed in accordance
Designed in accordance with the commercial activity of the company and the responsibilities of the student within the organization.

functional
A functional and communicative method based on the constant practice and use of the language, simulating real situations.

interview
With a leveling interview at the beginning we determine the method and the time frame for every student.

We evaluate
We evaluate the student regularly so as to analyze his/her progress and determine adjustments if necessary.

Online
The classes are ONLINE (via Zoom or Skype).

Flexible
Flexible schedules.

Additional supporting
Additional supporting material in accordance with the needs and interests of the student.

Simultaneous Interpretation
In the framework of work meetings, seminars, etc.

Continuous Bilingual Assistance
A service for foreing authorities who need bilingual assistance.

Transcriptions
Written transcription of an audio material which is carefully reviewed so as to guarantee the veracity with the audio.

Assessment and Selection of Bilingual Personnel
Language skills assessment during selection and recruiting processes through a personalized short interview and a written multiple-choice test to analyze the level of the candidates. We provide a detailed report to the person in charge of Human Resources.

Texts Review and Correction
This service includes the review of the different aspects of a document: punctuation, grammar, wording and syntax.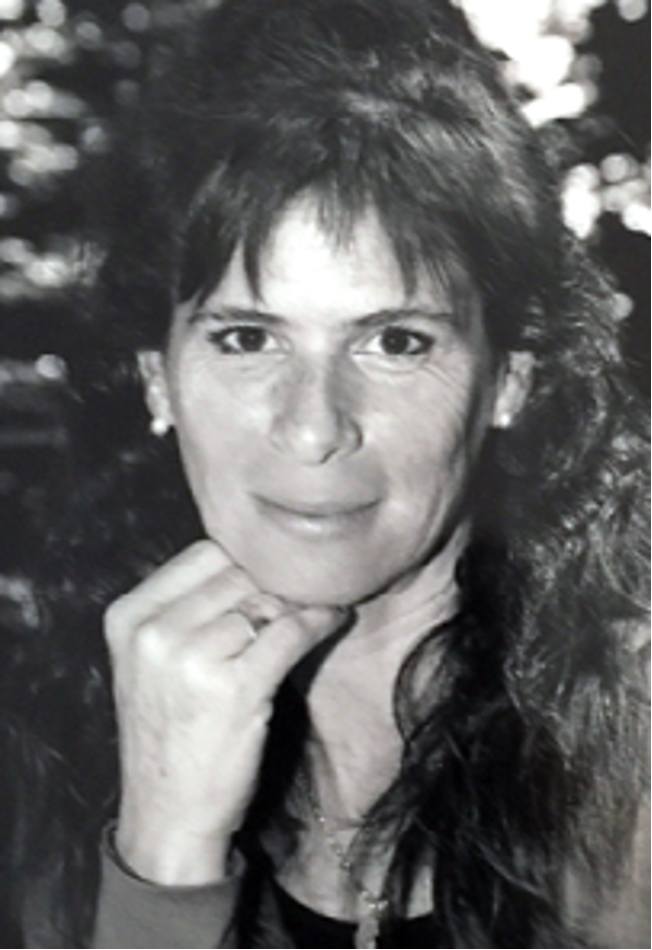 Sworn Translator graduated with a Sworn Translation Degree at the School of Law of the University of Buenos Aires (UBA). Registered at the Sworn Translators' Association of the City of Buenos Aires (CTPCBA).
She attended the Portuguese Teaching Training Course at Instituto Superior Lenguas Vivas.
In 2002, through a scholarship obtained by Instituto Camões – Instituto da Cooperação e da Língua – Portugal, she attended the Portuguese as a Second Language Graduate-Level Course at the University of Lisboa.
She also obtained the Portuguese as a Second Language University Diploma.
She has participated in several congresses and seminars in Argentina as well as in Brazil and Portugal.
Since 2000 she has been delivering courses of Business Portuguese and of Spanish as a Second Language for companies and law firms.
She has also taught Portuguese at third-level education institutions.
She leads a team of Portuguese and English Sworn Translators.